We have been able to find a large stock of the Von Duprin 050709 Dogging Assembly, the older version of the Von Duprin Dogging Assembly used on devices shipped before 1997. The dogging assembly is the piece you put your 5/32″ hex key into and lock the exit device in the open position. This device was used on the 22, 33, 35, 98 and 99 Series devices. It some times went by the number Von Duprin part # 050153, but was updated to 050709 in the early 2000's.
They are still manufacturing the Von Duprin 050709, but it is now done by another company and not Von Duprin. For many years we were not able to get this part, and many schools and institutions had to switch there dogging over to cylinder dogging to solve this issue. All that is involved to switch out the old style dogging assembly is remove the end cap, and slide the cover plate over to access the old dogging assembly. From there it is as simple as removing 2 to 4 screws and putting the new one in place.
The mounting plate measures 2-1/2″ x 1-11/16″,and the mounting screws are 1″ on center, the shaft uses a 5/32″ dog key. The Old Style Dogging Assembly can be ordered on our website von duprin 050709 old style dogging assembly . Our part # on this part is G050709 .

We stock replacement parts for all of the Von Duprin Exit Devices in our Troy Michigan Warehouse. We stock the old and new style dogging assemblies, latches, cover plates, strikes and screws. Visit our website for a detailed parts break down, which are readily available under the Panic Bars < Von Duprin < then the series that you have, at the top of the page. Most items ship out within 24 hours, and we offer FedEx shipping if you want your items sooner than later.
Summary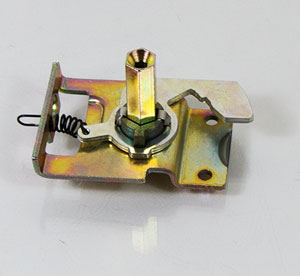 Author Rating





Brand Name
Product Name
050709 Old Style Dogging Assembly
Price
Product Availability